BACK@YA (OUR WORKFORCE DEVELOPMENT PROGRAM)
OUR WORK DEVELOPMENT PROGRAM PROVIDING CLOTHES FOR PEOPLE IN NEED
We have our own solution to self-sufficiency; participants will completion an 8-week workforce development training program, which immerses constituents into our Back@Ya pop-up retail-clothing enterprise. They will learn valuable on the job hard skills and improve their interpersonal communication soft skills. Regardless of the job our participants will pursue in retail, whether it be tech, design or sales, warehouse, inventory, retail hiring managers are looking for a particular set of transferable skills and traits which we will ultimately prepare our individuals to enter the job market. Additionally we provide clothing (dress-outs) to pre-released women and men, as well as post-released individuals are welcomed to the pop-up and select clothing items for their transitional needs.
Back@Ya apparel is as good as new and represents both the latest trends of Urban Wear and the most sought-after Contemporary styles. The ambiance inside our mobile pop-up will be innovative and sophisticated, yet a warm and invigorating and welcoming haven for new and gently used urban, trendy, and contemporary fashions. Our recycled  lines provide a selection of shoes, clothing and accessories that are not easily found. Our brands are new and gently used named-brand clothing items, and all have a reason for you to visit our thrift. 
We also conduct quarterly homeless clothing give-away. We visit homeless encampment and offer a plethora of clothing from our inventory.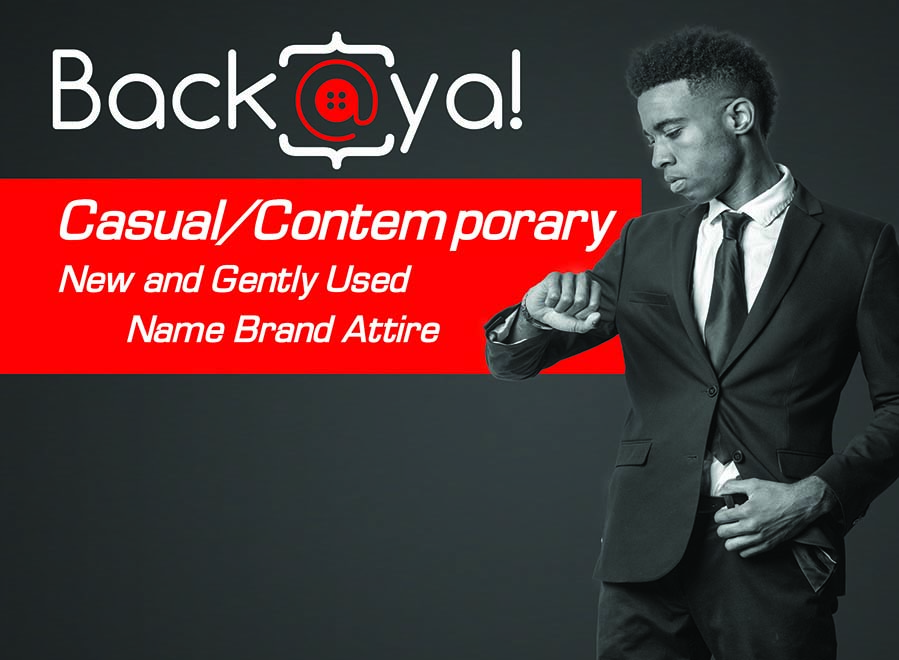 If you like to donate new or gently used (only) women and men clothing contact: Mick Gardner 510-258-6450
SEE THE RESULTS OF OUR WORK DEVELOPMENT PROGRAM